In response to candidate requests, below is a compilation of the latest information on credit extension policies as reported by the 55 U.S. Boards of Accountancy. We are hopeful the chart will relieve some of your concerns as you continue your journey to become a CPA.
The chart will update immediately following any reported changes by Boards of Accountancy to their credit extension policies. For each jurisdiction where credit extensions have been granted, nothing is required of candidates to obtain the extension. The NASBA CPA Candidate Account will be automatically updated with the extended credit date. There is no need for you to contact your Board of Accountancy or NASBA. Please allow up to four weeks for processing extensions and for your records to be updated.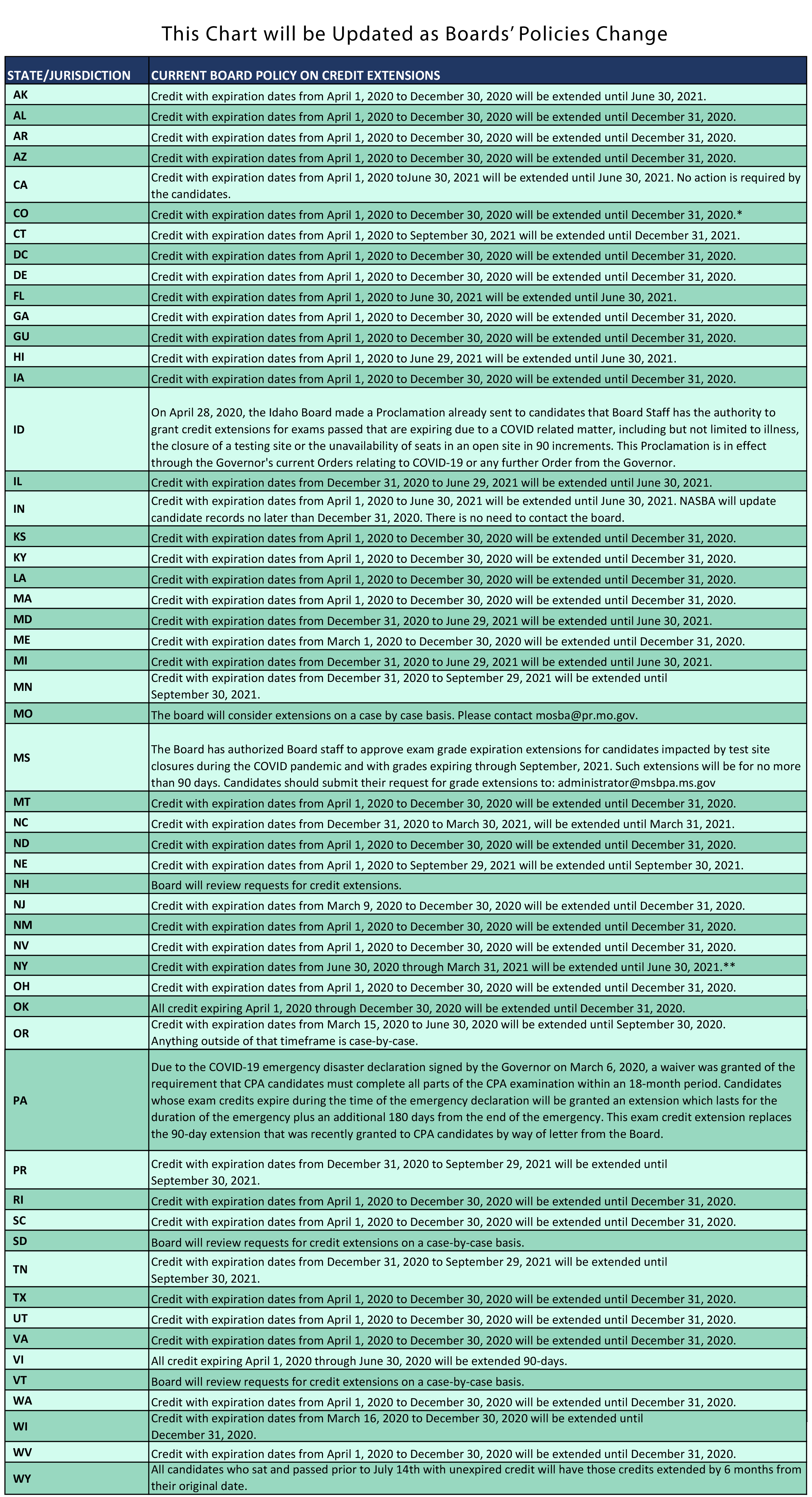 *Colorado candidates who are impacted due to COVID 19 and wish to be considered for an extension of conditional credit past December 31, 2020 should complete an Exam Credit Extension Policy form available at https://nasba.org/exams/cpaexam/colorado/.
** For more information from the New York State Education Department please visit http://www.op.nysed.gov/COVID-19FAQS.html#CPAS.